Pan-Tilt
From Robert-Depot
Servo Dimensions
References:
Rhino Model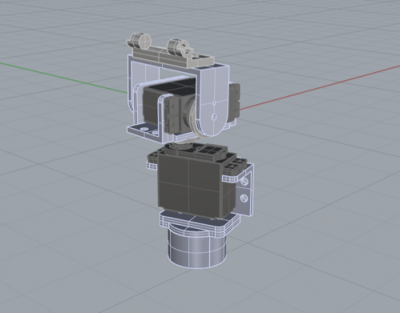 File:c920_pan_tilt_assembly.3dm
Results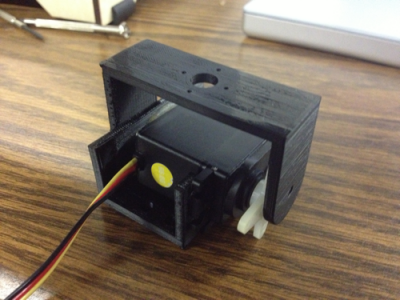 STL and GCODE Files
Coming soon. You can export them from Rhino files above.
DWG of Top View
To verify part size, layout, fit with servo motors. Print this on a laser printer.
Hardware
4 x #2 x 0.25" (1/4") Steel Phillips Head Tapping Screw
4-40 x 0.25" nylon acorn locking nut
4-40 x 0.25" nylon washer
4-40 x 0.375" (3/8") steel hex button head screw. may want 1/2" instead.
derived from this: http://www.lynxmotion.com/images/html/build083.htm
PID
Proportional Integral Derivative drive.