Lewisandclark
From Robert-Depot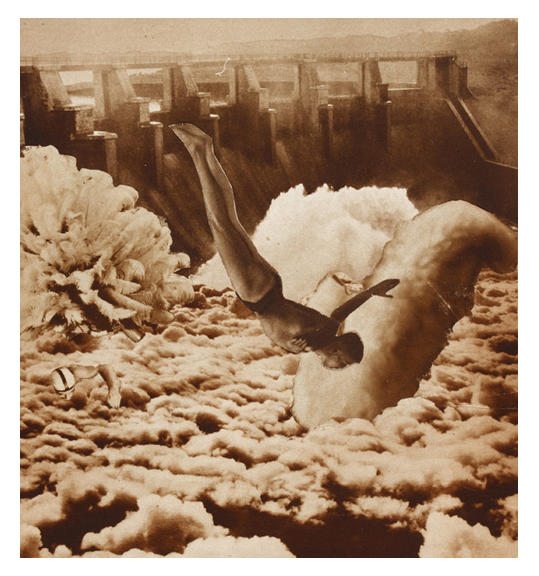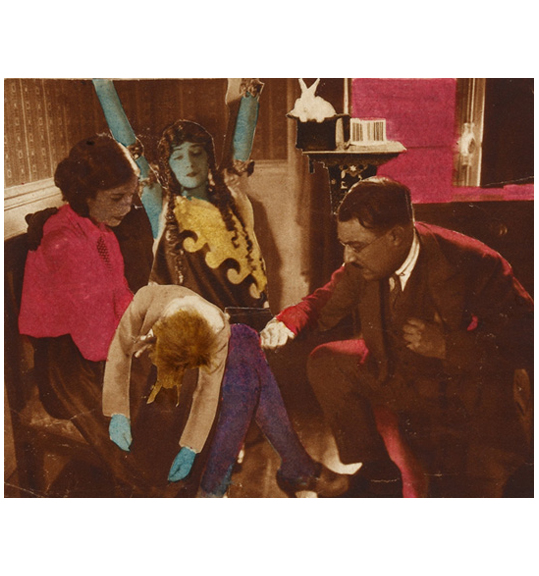 Background
The images to the right are selections from a set of 33 photo collages produced by surrealist artists André Breton, Paul Éluard, and Suzanne Muzard between 1928 and 1931. Individual authorship is impossible to attribute, as these images were discovered (in a spiral bound notebook) when Breton's estate was dispersed in 2003, thirty-seven years after his death. Technically, the collages are composed of cut-out photographs glued to notebook paper, in some cases colored with analine dye. These images are made in the spirit of the Surrealist exquisite corpse: demonstrating collaborative authorship, cut-up collage, and the use of found materials.
Read more about it here.
Introduction
For this short hands-on activity we will combine a number of source images to make our own surrealist collage using layers in Adobe Photoshop. Technically, we will learn the basics of manipulating layers in a photoshop composition, scaling and positioning images, adjusting the hue and saturation of imagery, and exporting a final product.
To begin, please download this file twomey_demo.psd and open it in Photoshop.
Activities
Controlling layer visibility and changing layer order
Moving images
Scaling and rotating Images
Hue and contrast adjustment
Image export