RhinoTutorial
Rhino Interface
Modeling in Rhino
Basic 2D Modeling
Points, Lines, Curves, Arcs, Circles, Elilpses, Rectangles, Polygons:
Join, Explode, Trim, Split:

Grid and Snaps
Grid, Ortho, Planar, SmartTrack, Gumball, History:

Solids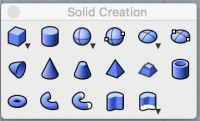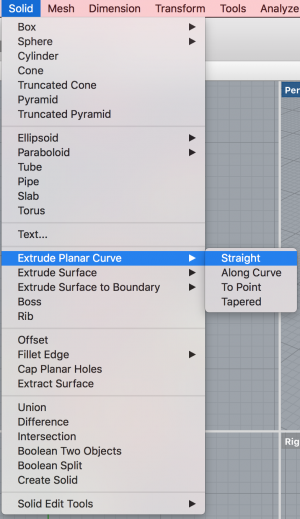 Booleans
Meshes
Saving Model for 3DP
Convert Model Units to Millimeters
Convert to millimeters. In the menu select File->Settings.
Under "Units", select "millimeters":
Confim that yes, you would like to scale the model (for ex. each inch is 25.4mm):
You should see your scaled model:
Exporting as STL
NOTE: When exporting, make sure you are using millimeters as your model units. (convert model to mm)
Select your model to print.
In the file menu, select File->Export Selected:
Choose "STL (Stereolithography) (stl)" in the file type dropdown, and give your file a name: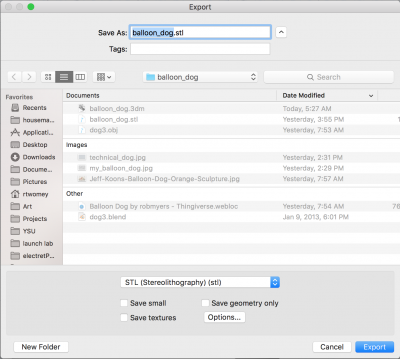 Accept the default mesh options:

Make sure "Export open objects" is not selected (slicing software needs watertight, closed objects):
Click "Export". This saves out a stl file. Now you are ready to go to the slicing section below.